About us
SEASIDE GARDEN - IT IS NOT JUST A HOUSE BY THE SEA, - IT IS A HOME BY THE SEA.
SEASIDE GARDEN
In a small and gated estate of only 15 terraced houses in Kunigiskes, special attention is being paid to harmony and consistency. The exceptional architecturally designed houses are surrounded by stunning gardens that remain vibrant, lush and delightful in its seasonal colors throughout the year. The uniqueness of the project, due to the symbiosis of the architecture and the chosen flora is instantly noticed by all our new residents,
8 out of 15 terraced houses have been sold thus far. So, if you are also looking for a home that would be suitable and vibrant for living all year round, we invite you to learn more about the project "Seaside garden"! The HOME surrounded by the special garden that will invite you to stop and watch the changing of the seasons and the array of colours all year round.
37,26 m²
First floor
Ground Floor PREMISES Explanation
Ground floor size 37,26 m²
1   Passage – 2,58 m²
2   WC – 2,71 m²
3   Tech room – 5,73 m²
4   The kitchen – 7,18 m²
5   Drawing room – 19,06 m²
6   Terrace – 17,18 m²
27,40 m²
Second floor
Second floor PREMISES Explanation
 Second floor size 27,40 m²
7   Passage – 1,71 m²
8   WC – 3,27 m²
9   Bedroom – 9,46 m²
10  Bedroom – 12,96 m²
JOINT SIZE: 64,66 m²
01
The grounds
Special flora remains alive all year round, lush and delightful with its seasonal colours, cozy inner streets.
02
Closed area
Access to the estate, surrounded by an outside fence, through an automatic gate.
03
Private garden
Each house will have an individual plot ranging from 155 sq. m to 266 sq. m in size.
04
Terrace
A thermal wood terrace will be installed in the garden of each house.
SEASIDE GARDEN
TOWARDS YOUR NEW HOME!
All details have been carefully planned in the project Seaside garden – maximising use of the interior space, architecture, eye-catching flora at all times of the year.
The creators of the project – Laurynas Žakevičius and Evelina Gumuliauskaitė – planned every square centimeter of the project, not only as professional architects, but at the same time expressing the needs of families and balancing both the details that are important to both men and women.
By choosing a home in the Seaside garden project, you can be sure that there will be as much space in your home as your family needs and there will be no costly excess unused space. See for yourself – in the project Seaside garden even the roof slope becomes a functional storage space!
So, if your philosophy and vision are in line with the values of the Seaside garden project, we invite you to take a step towards a new home. On this path, we are determined to take every step – even the smallest – together with you: starting with choosing the most suitable home for you and culminating in the merest of finishing touches to your new home.
05
Residential use
The highest possible percentage (85%) mortgage available in banks, as all homes are residential.
06
The 1st stage of the project has been implemented
The houses already built in the 1st stage of the project can be viewed.
07
Renewable energy
Pre-assembled connection point for solar panels.
Gallery
SEASIDE GARDEN
Home Photos
Architects
SEASIDE GARDEN
PROJECT CREATORS
From the first vision down to the smallest details – the creator of the project, architect and the first residents – the family of Laurynas Žakevičius and Evelina Gumuliauskaitė. "We are a family with children, so our first task in creating this project was the complete comfort of all family members. So together with Evelina, we smoothed out every single component of the project to the smallest detail. This is how "Seaside garden" was born – a project in which the comfort not only includes ergonomic layout and a house that serves the occupant, but also the environment that surrounds us when we are opening the door.
In summer, everything and everywhere around us is green and beautiful, so we wanted to create an environment where we would like to spend time regardless of the season. Therefore, we came up with the idea to choose lush, vibrant flora that changes colour with the seasons. For us, it is not just a house for summer or a weekend, we do not define whether it is our first or second home – it is just OUR HOME. With enough space both indoors and outdoors, it's warm, bright, cosy, functional, comfortable and ergonomic."
Laurynas Žakevičius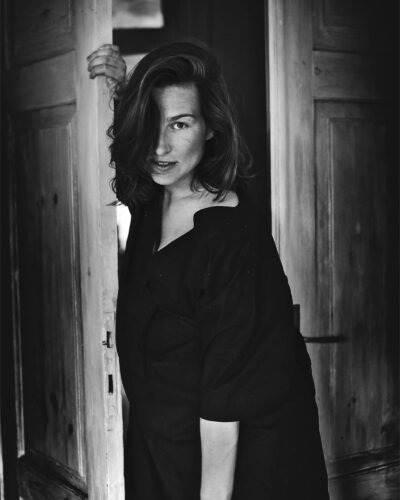 Evelina Gumuliauskaitė
LOCATION
You will find us
AIDO TAKAS, KUNIGIŠKĖS
UAB "Mirigita"
PROJECT CONTRACTOR
UAB Mirigita is one of the biggest construction companies in the Zemaitija region, which has been operating successfully for sixteen years. The accumulated knowledge, experience and acquired qualifications ensure the highest quality of services provided by UAB Mirigita, as well as the proper implementation of large and complex projects.